The simple activity of meeting new people, knowing them and exchanging different stories fascinates me. Some of us think of ways to make a difference in the lives of other people, I feel the best way to start is through talking, through interacting. Every little act done in life counts. What is important is the dedication.
It has been a year since I have been a part of Peaceworks. In the past few months of conducting story telling sessions with children aged between 5 and 15 I have learnt something. That grasping knowledge from any corner is of help in some or the other way. Nothing learnt in life goes to waste. When I was narrated stories as a kid I never knew what I was actually absorbing from them. They were put forward to me so beautifully that I thought it was just for a good night's sleep. As I grew up, I began to realize that the decisions I take and the conversations I make have those stories in them.
Today when I see the enthusiasm in the children to engage with a story, I can already imagine the stories becoming a part of them. It makes me happy and keeps me motivated to make their sixty minutes of the week more interesting and memorable.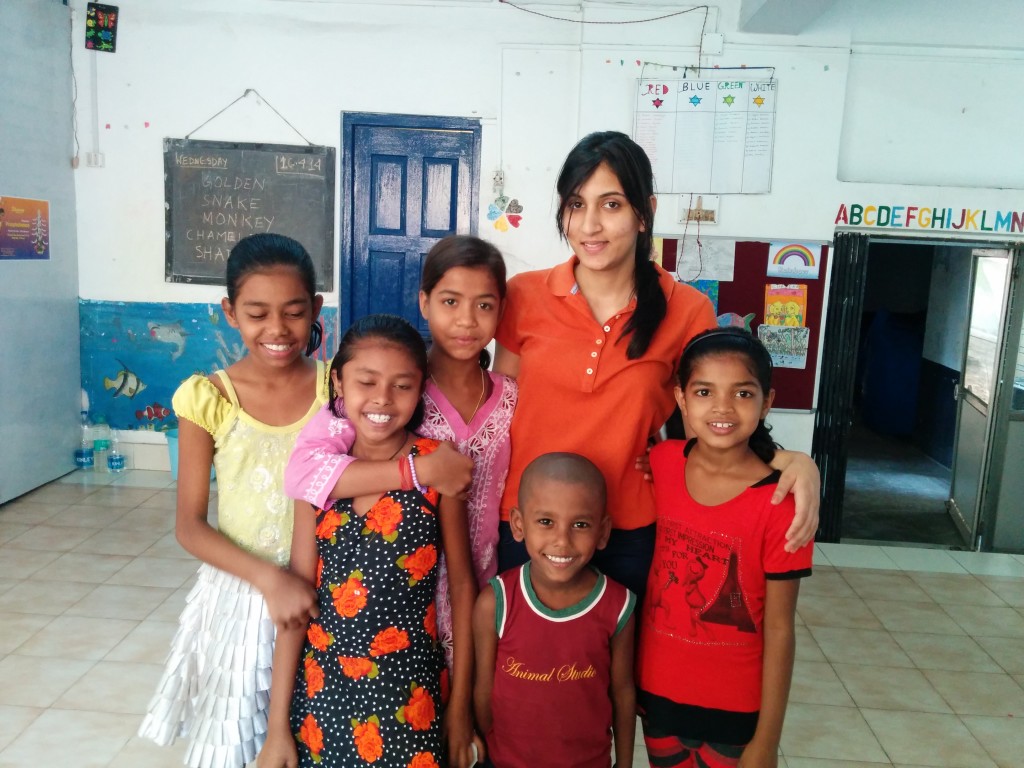 We sit in a circle, we play, we meditate, we talk, we laugh and we also fall, but we don't stop, we are all connected for the moment. Those children do not think about their worries outside the room and neither do I, we just make each other happy and it means a lot to us.
Peaceworks has done good to many of us, and I hope to share this small yet enriching idea of storytelling with all my readers. It is the little things in life that we live for. It makes me happy to hear from the children that they want to touch the moon, because it is true if you dream big, you achieve big.
–Shraddha Agarwal.